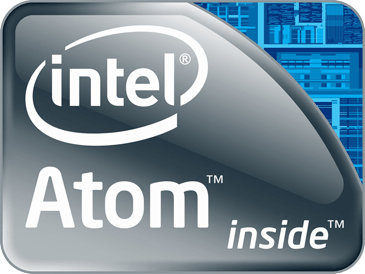 Intel Atom x7-E3950 Review.
Benchmark
Compare Intel Atom x7-E3950
VS

other processors
Intel Atom x7-E3950 specs and benchmark performance
Intel Atom x7-E3950 review will present you all the benefits and drawbacks of the model's performance and speed. To define the best CPU, we recommend checking benchmark results and compare them to another model.
CPU Cores and Base Frequency
Technical characteristics presented below are basic and influence mostly the general performance while working and playing games. It is based on the "more-better" principle.
Frequency:
1.60 GHz
CPU Cores:
4
Turbo (1 Core):
2.00 GHz
CPU Threads:
4
Hyperthreading:
No
Overclocking:
No
Turbo (4 Cores):
No turbo
Internal Graphics
The manufacturer has equipped CPU with a built-in graphics card being an additional advantage. Note please its manufacturing technological process and clock frequency.
GPU name:
Intel HD Graphics 505
GPU frequency:
0.50 GHz
GPU (Turbo):
0.65 GHz
Generation:
9
DirectX Version:
12
Execution units:
18
Shader:
144
Max. Memory:
8 GB
Max. displays:
3
Technology:
14 nm
Release date:
Q3/2016
Hardware codec support
Here are useful figures which CPU can boast in our review. It is technical information you can skip.
| | |
| --- | --- |
| h264: | Decode / Encode |
| JPEG: | Decode / Encode |
| h265 8bit: | Decode / Encode |
| h265 10bit: | Decode |
| VP8: | Decode / Encode |
| VP9: | Decode |
| VC-1: | Decode |
| AVC: | Decode / Encode |
RAM and PCIe
A CPU is a device using mostly all capacity of the system for increasing speed and efficiency to operate. So, the more modern a memory standard and the bigger its maximum supported storage are, the better it is.
| | | | | |
| --- | --- | --- | --- | --- |
| Memory type: | LPDDR3-1866LPDDR4-2400 | | Max. Memory: | 8 GB |
| Memory channels: | 4 | | ECC: | No |
| PCIe version: | 2.0 | | PCIe lanes: | 6 |
Encryption
Find out if processor supports the AES-NI extension developed by Intel Company which is used for boosting apps.
Thermal Management
A standard power supply may be quite enough for low-performing and old processors, yet modern chips may need a strong cooling system and powerful power supply. To define it, pay attention please to the TDP figure and maximum temperature in operating mode.
| | | | | |
| --- | --- | --- | --- | --- |
| TDP: | 12 W | | Tjunction max.: | 110 °C |
| TDP up: | -- | | TDP down: | -- |
Technical details
Here is the key information of processor. It presents L2 and L3 cash data, a socket supported by the motherboard, date of manufacture and the set of the ISA compatible instructions.
L3-Cache:
2.00 MB
Technology:
14 nm
Architecture:
Apollo Lake
Virtualization:
VT-x, VT-x EPT, VT-d
Socket:
BGA 1296
Release date:
Q4/2016
Market price:
ca. 57 $
Devices using this processor
Learn which laptops and workstations use Intel Atom x7-E3950
The version, having become a gold standard of a synthetic benchmark, allows accurately define a CPU performance in Cinema 4 Suite software complex. The most points mean a model's best efficiency. Hyperthreading is not included.
It is a testing performance standard of CPU by Maxon. It is a specialized multi-platform number of tests that estimate the power of all processor cores in rendering mode.
Cinebench R15 is Maxon's actual benchmark for older processors versions that test the processor's performance without hyperthreading in single-core mode.
Cinebench R15 benchmark reflects the efficiency of your processor operation in assessment mode. It works on Cinema 4 Suite software complex of the earlier version. Hyperthreading is not included.
Geekbench 5, 64bit (Single-Core)
A new approach to testing processor performance opens up the GeekBench 5 benchmark! A detailed under-load system analysis gives an accurate assessment of the quality. The higher the estimation is, the faster and more efficient the processor is. It is a version for testing a single core.
Geekbench 5, 64bit (Multi-Core)
A modern version of the GeekBench 5 benchmark reveals all opportunities and potential of your processor. As a result of testing, you can understand to what extent a processor is fast and efficient in operation with graphic apps or games.
Estimated results for PassMark CPU Mark
The authoritative benchmark PassMark shows how efficient the processor is in the overall performance rating. It takes into account the operation mode of all cores and supports hyperthreading. The benchmark is based on various scenarios for performing calculations, 2D and 3D modelling.