Comparing technical specs and benchmarks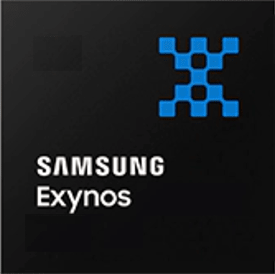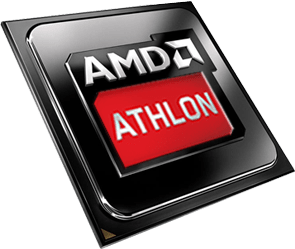 Which to choose?
By comparing technical characteristics, you can easily take the best CPU. The most important specifications are highlighted green which influences the total CPU performance while working or playing games. It is time to compare Samsung Exynos 3110 to AMD Athlon Silver 3050U and find out the difference between them.
CPU Cores and Base Frequency
In comparison between Samsung Exynos 3110 and AMD Athlon Silver 3050U, you should choose the model which has more cores and threads with base and turbo frequencies. All the features influence the system's high-speed performance.
Internal Graphics
Some manufacturers build a graphic core in many CPUs being an additional advantage. If you use a video card which is separated from a CPU, we recommend you skip this comparison as there is no need to compare Samsung Exynos 3110 to AMD Athlon Silver 3050U across a built-in video card.
AMD Radeon Vega 3 Graphics
Hardware codec support
Pay attention to support of different technological options by CPUs. The general performance is not influenced. In the interest of time, you can skip this section.
RAM and PCIe
Modern CPUs support memory which operates in a multi-channel regime that provides high-speed data exchange and improves productivity. The higher the ram's clock frequency, its standard (for example, DDR3, DDR4, DDR5) and maximum space in a system are, the better it is.
Encryption
Learn if a CPU supports encryption data operation.
Thermal Management
High-performance and powerful CPUs require the essence of a good power supply. Here you learn how much TDP Samsung Exynos 3110 and AMD Athlon Silver 3050U have. We recommend paying attention to the model which has lower TDP.
Technical details
Here is the main information which can define the best CPU comparing technical specifications. Thus, the higher cash L2 and L3, the better it is. The lower the technological process of CPU production, the better it is. Another important factor is a production year that directly influences the manufacturer's support terms and the opportunity of a system modernization at minimal cost in the future.
Devices using this processor
In completing the comparison between Samsung Exynos 3110 and AMD Athlon Silver 3050U, you can learn in which computer systems these models are used.
Samsung Google Nexus SSamsung Galaxy S 4G
CPU generation and family
The version, having become a gold standard of a synthetic benchmark, allows accurately define a CPU performance in Cinema 4 Suite software complex. The most points mean a model's best efficiency. Hyperthreading is not included.
Cinebench R15 is Maxon's actual benchmark for older processors versions that test the processor's performance without hyperthreading in single-core mode.