Comparing technical specs and benchmarks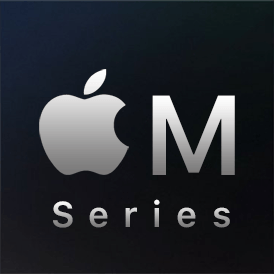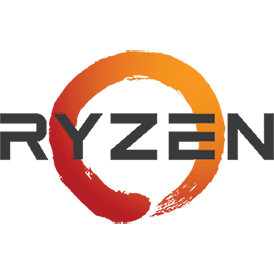 Apple M2 - new generation processor that will be installed in laptops and computers of the Apple company. Instruction Set (ISA) - ARMv8-A64 (64 bit) ISA extensions - Rosetta 2 x86-Emulation Second level cache (L2) - 16 MB Level 3 cache (L3) - Technical process - 4 nm Release date - Q1 2022.
Processor AMD Ryzen 7 5700G based on 7nm technology and Cezanne architecture (Zen 3). The base clock speed is 3.80 GHz and the maximum Turbo Boost clock speed is 4.50 GHz. CPU contains 8 cores and 16 threads. Integrated graphics - AMD Radeon 8 (Renoir) with a maximum core clock - 2.10 GHz. AMD 5700G supports 64GB DDR4 memory (max 3200MHz - dual channel). To make the right choice for updating your computer, review the detailed specifications and benchmark results.
Which to choose?
By comparing technical characteristics, you can easily take the best CPU. The most important specifications are highlighted green which influences the total CPU performance while working or playing games. It is time to compare Apple M2 to AMD Ryzen 7 5700G and find out the difference between them.
CPU Cores and Base Frequency
In comparison between Apple M2 and AMD Ryzen 7 5700G, you should choose the model which has more cores and threads with base and turbo frequencies. All the features influence the system's high-speed performance.
Internal Graphics
Some manufacturers build a graphic core in many CPUs being an additional advantage. If you use a video card which is separated from a CPU, we recommend you skip this comparison as there is no need to compare Apple M2 to AMD Ryzen 7 5700G across a built-in video card.
AMD Radeon 8 Graphics (Renoir)
Hardware codec support
Pay attention to support of different technological options by CPUs. The general performance is not influenced. In the interest of time, you can skip this section.
RAM and PCIe
Modern CPUs support memory which operates in a multi-channel regime that provides high-speed data exchange and improves productivity. The higher the ram's clock frequency, its standard (for example, DDR3, DDR4, DDR5) and maximum space in a system are, the better it is.
Encryption
Learn if a CPU supports encryption data operation.
Thermal Management
High-performance and powerful CPUs require the essence of a good power supply. Here you learn how much TDP Apple M2 and AMD Ryzen 7 5700G have. We recommend paying attention to the model which has lower TDP.
Technical details
Here is the main information which can define the best CPU comparing technical specifications. Thus, the higher cash L2 and L3, the better it is. The lower the technological process of CPU production, the better it is. Another important factor is a production year that directly influences the manufacturer's support terms and the opportunity of a system modernization at minimal cost in the future.
Devices using this processor
In completing the comparison between Apple M2 and AMD Ryzen 7 5700G, you can learn in which computer systems these models are used.
Apple MacBook Air 14 (2022), Mac, MacPro, Mac Mini
CPU generation and family